Woman's Health Centers – Kissimmee Women's OGBYN Health Clinic
 Kissimmee
Woman's Health Center
Hours
Monday – Friday :
8:00am / 5:00pm
Address
13 Neptune Rd Kissimmee. FL 34744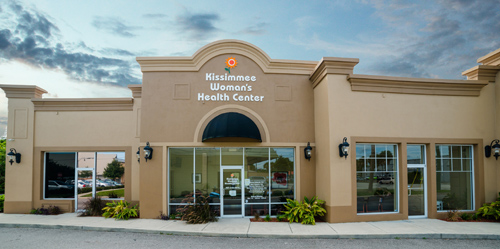 Woman's Health Centers is a one stop shop for women's health.
Start Scheduling Your Appointment
About our Kissimmee, FL 34744 Location
Our Kissimmee FL doctors have served as medical board members and residency program directors. As faculty members of the UCF College of Medicine. They are aware of the latest trends in women's health. Therefore, they are recipients of awards for women's health research. Our clinic is accredited by the ACOG and complies with HIPAA. We can meet the needs of our patients because we are compassionate leaders in the health of women. If you have any questions about insurance coverage, don't hesitate to give us a call before scheduling an appointment.
Our Kissimmee OBGYN team provides outstanding care for mothers and their babies. Our Kissimmee FL obstetricians offer pregnancy planning and preconception checkups to help mothers have a happy and safe pregnancy. At our Woman's Health Centers Kissimmee office, pregnant women can get any of the services listed below.
Birth control- birth control pill, IUD patch, condom, implant
DNA testing- newborn screening, diagnostic screening, carrier testing, prenatal screening, predictive testing
Stress testing
Testing for pregnancy-associated conditions (i.e. toxemia)
Prenatal care
Postpartum(Postnatal) care
Furthermore, our pregnant patients can take prenatal yoga and Lamaze classes.
Our patients range from prepubescent girls to postmenopausal women. We check women annually for breast, womb, and urinary tract problems. By doing this, we can collaborate with the patient to take control over these problems and advise her about health decision-making.
Also, we educate our patients about fertility control methods, STD's, infertility evaluations, and any other health concerns women may experience in their lives.
Our gynecologists offer the following services:
Abnormal Pap Test Management
Endometriosis Treatment
Essure- This non-invasive female sterilization device is inserted into the fallopian tubes.
Cystic Ovarian Mass Treatment
Hysteroscopy D&C Procedure
Menopause Control
Pelvic Floor Reconstruction Surgery
Pelvic Pain Treatment
Postmenopausal Bleeding Treatment
STD/Infection Treatment
Vaginal Sore Treatment
Yearly Exams- Involve checks for blood pressure, weight, and complication risks to ensure optimum health.
Our Woman's Health Centers Kissimmmee office has urogynecologists that will detect urologic diseases in women and create patient treatment plans. Treatment plans may include minor surgery, robot-assisted surgery, cystoscopy, or physical therapy. Our urogynecologists treat the conditions mentioned in the list below.
Bladder Control Loss
Chronic Bladder Infections
Dyspareunia
Pelvic Organ Prolapse
Hypertonic Bladder
Vaginal Septum
We provide care to women in the Orlando Metro area.
Coolsculpting
Coolsculpting is the only non-surgical fat elimination treatment endorsed by the FDA. This painless procedure involves the freezing of fat cells. It is done within 60 minutes. Recovery time can be as short as three weeks.
Diagnostic Center
The diagnostic center is a two-minute walk away from the our Kissimmee clinic.
We use an updated GE Volusion E6 ultrasound system, which uses Sonic Flashlight, to do our 3D and 4D ultrasound scans on our patients. The HD live imaging in this system shows fetal movements. GE Volusion E6 provides complete sex determination.
Woman's Health Centers is a one stop shop for women's health.
Anything and everything that you need help with, we're here for you.