Woman's Health Centers – Celebration, Fl Women's OBGYN Health Clinic
Celebration, FL
Woman's Health Center
HOURS
Monday – Friday :
8:00am / 5:00pm
Address
1420 Celebration Blvd Suite 309 Celebration, FL 34747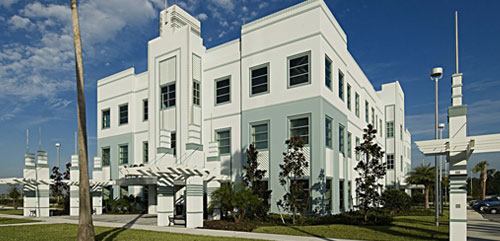 Woman's Health Centers is a one stop shop for women's health.
Start Scheduling Your Appointment
About Our OBGYN Services in Celebration, FL
Woman's Health Centers is dedicated to providing quality OBGYN care and offering professional services to all patients in Celebration FL. We see women from all walks of life who want to receive a variety of medical services in a safe and supportive environment. Our Central Florida medical staff aims to provide personalized care while focusing on your specific needs to help you lead a healthier life under our medical supervision. Whether you are looking for Celebration Obstetrics, Gynecology, or Urology services, you can rest at ease knowing that your well being is looked after and that you will be in good hands.
Here at our facility in Celebration, FL, we welcome expectant mothers who want to receive the best prenatal care for themselves and their developing babies. Our Celebration Obstetrics team can monitor you throughout each trimester of your pregnancy and diagnose and provide treatment for any medical concerns that may arise. Our 3D/4D ultrasound equipment is capable of capturing clear images of a developing baby in the womb and can be used to determine the gender and current health status of the child.
After your child is born, you will be encouraged to visit our Celebration Obstetrics team again for postnatal care. We offer this service to make sure that both mothers and babies are adjusting well to life after pregnancy.
Some of the additional obstetrical professional services that we offer at our Celebration office include:
Family planning and birth control
Preconception examinations
Pre-pregnancy care
Prenatal care
Postpartum care
At Woman's Health Centers, we are able to address many of the health concerns that are exclusive to a woman's body. This includes looking into your unique health history during your general examination. You can receive a series of general examinations that will allow us to determine the best course of action to take when it comes to preserving your health. We also serve patients by offering comprehensive annual examinations that promote better well-being for all women.
Whether you wish to start a family or are looking for safer ways to avoid pregnancy, we offer the best medical care and professional services that are targeted toward women who are still in their childbearing years. Our pre-pregnancy, prenatal and postnatal care services are ideal for women who are pregnant or planning to conceive. You can also make an appointment at our office for contraception management services or to receive the Essure permanent birth control inserts.
Menopause is a natural part of life that affects women who have reached the end of their childbearing years. During this time, hormone shifts and other changes in the body are known to occur. From prescribing medications to treating postmenopausal bleeding, we specialize in many forms of care that are suitable for aging women.
Infections and other abnormalities of the female anatomy can affect women of all ages. If you believe that you are suffering from one of these types of medical conditions, you can visit us to be diagnosed and treated. Some of the conditions that we treat include:
Female genital sores
Sexually transmitted diseases
Pelvic pain
Pelvic organ prolapse
Ovarian cysts
Endometriosis
The urinary tract is often prone to infections and diseases as well as structural and functional abnormalities that require comprehensive gynecological care. Our team is able to treat a variety of conditions that affect this delicate area of the body. We use technologically advanced equipment to diagnose and implement a series of noninvasive and minimally invasive procedures. From problems with the bladder and kidneys to conditions that affect the reproductive organs, our urologist services are designed to address these issues with long-term results. You can schedule an appointment with a board certified doctor at our office to receive treatment for:
An overactive bladder
Urinary incontinence
Chronic urinary tract infections
Female genital prolapse
Vaginal septum
Problems with painful intercourse
Woman's Health Centers is open to serve all women who need gynecological care in Celebration, Florida. Female health concerns should be addressed by a Central Florida specialist, and we draw upon our training and expertise to serve patients and give every woman the most complete care imaginable. Get started today by simply scheduling your first appointment with our Celebration office.
Woman's Health Centers is a one stop shop for women's health.
Anything and everything that you need help with, we're here for you.